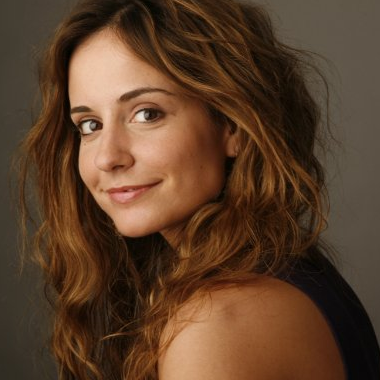 Meet Meaghan Oppenheimer, she's the writer for this week's episode of Fear, "Not Fade Away". She started out as an actor, so she's not exactly your typical Fear writer. (typical would be, and no offence meant Dave, Dave Erickson, Middle Aged, White, Male)
Meaghan's "lips are sealed" about Sunday's episode but she did tell us that she was hired by showrunner Dave Erickson who'd gotten hold one of her scripts ("The Remains") and then invited her in for interview.
"The Remains" made it onto something called The Black List at joint 6th place in 2013.
The Black List describes itself as a "most liked list" and is made up from the suggestions of over 250 film execs. To get on the list your script has to be written in that year, not started filming by the end of that year - oh, and suggested by at least 6 of the film execs.
She thinks Erickson was probably sent the script by her agent but however he got it, she must have done ok at interview because she got the job!
There's some more info about Meaghan on her page here, and I'm looking forward to seeing "Not Fade Away" at the weekend. This episode, just by the way, is the first one in Season 1 that's not been directed by Adam Davidson; instead Kari Skogland does the honours and, from the teasers, it does look pretty tense.
Community content is available under
CC-BY-SA
unless otherwise noted.