Operation N.O.A.H. was a plan put in place by the government of
The United States of America
as a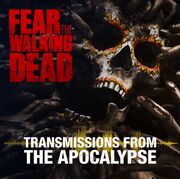 contingency in the event of the failure of
Operation Cobalt
. It was mentioned in the 'Conspiracy Theory' section of
Radio Waves
.
Not much is known about the Operation, other than members of the government would "take to the skies," obviously a reference to them being evacuated.
The existence of such a plan seems likely, as it seems to fit with the real life 'Continuity of Government Plan' (COG) that exists to preserve the government of the U.S. in the event of a catastrophe
Community content is available under
CC-BY-SA
unless otherwise noted.