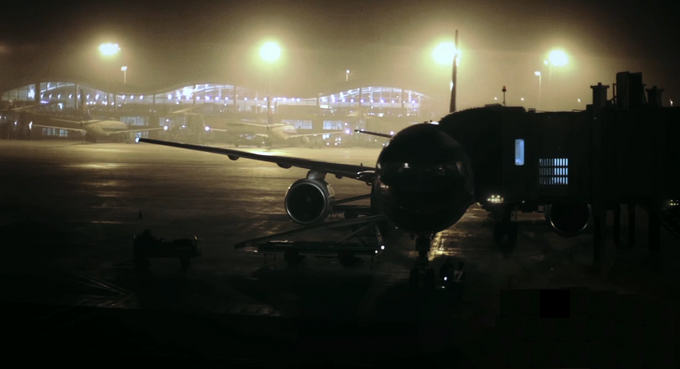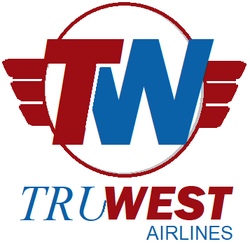 "Fear the Walking Dead: Flight 462" is a series of webisodes which is being released online and during the commercial breaks of TWD Season 6. It depicts passengers of an Phoenix bound flight being confronted by one of the dead. At least one of the surviving characters from this incident will then join the cast of Fear the Walking Dead for the second season.[1]

The first episode aired during two of the commercial breaks of the Season 1 finale of Fear; and then again during the first episode of Season 6 TWD. There are 16, very short, episodes in total. They are being aired, one per each TWD episode, during the commercial breaks of season 6 TWD. (Because the first episode was also shown during the season 1 finale of Fear, this meant it was shown two weeks running.
Synopsis
"Fear the Walking Dead: Flight 462" tells the story of a group of passengers aboard a commercial airplane during the earliest moments of the outbreak. Over the course of the series, the plane and the lives of its passengers are put in jeopardy once they discover an Infected traveler."
Episodes
Description
Video
Part 1
Jake, is boarding a plane and worriedly texting his mom who hasn't made the flight. She calls him and says she'll either get the next one or drive and that his father will still pick him up when he lands. A woman sitting next to him (Connie) starts to pray out loud. His mom says that "everything is going to be OK," but she's only trying to reassure her son, you can hear the panic in her voice. As they're talking a man sitting across the aisle (Marcus) gets an alert on his phone about flights being grounded and asks the flight attendant (Deirdre) if they're still taking off; she says that they are. The plane begins to move and Jake hears screaming over the phone in the terminal; he asks what's happening. His mom tells him everything's fine and hangs up or the call ends. Jake raises his voice, still trying to speak to his mom and Charlie closes his window flap abruptly, as if to shut him up.

Part 1

Parts 2
Part 2 shows the plane taking off. As the plane takes off, Jake hastily texts his mother after their call was cut short. "What happened??? Still there??? Mom r u ok???" he desperately texts (while ignoring the turn your phone off before takeoff rule). The man across the aisle vomits into a sickness bag as his wife comforts him. Jake notices his "Mom r u ok???" text didn't send and then locks eyes with Charlie, the female passenger sitting in front of him. Jake helplessly gazes out the window as the ground becomes smaller and smaller.

P 1 and 2

Part 3 Jake makes small talk with the woman sitting next to him while the flight attendant serves drinks. He's puzzled by the attention Charlie is paying him.

Fear the Walking Dead Flight 462 Part 3

Part 4
Marcus is ill and rushes to the bathroom, Charlie quizzes his wife about what's wrong. His wife insists nothing is wrong and tells Charlie to mind her own business

Fear The Walking Dead Flight 462 Part 4 Video

Part 5
Marcus causes concern when he doesn't come out of the bathroom; the flight attendant investigates

Fear The Walking Dead Flight 462 Part 5

Part 6
Diedre, the flight attendant, opens the bathroom door and Marcus, dead Marcus, falls out. They start CPR.

Part 06

Part 7
They carry on with CPR, no response from Marcus though. Charlie uncovers his chest to attach defib stickers (or maybe just to check for injuries) and discovers what looks like a nasty bit on the man's side.

Part 07

Part 8
Charlie proclaims that they need to tie Marcus down immediately. Charlie then tries to stop them, but a U.S. Air Martial stops her. They then proceed to use the defibrillator on Marcus. Suddenly, Marcus, with veins in his face, pale skin and reddish eye sockets, opens his eyes...

Fear The Walking Dead - Flight 462 Part 8 HD VOSTFR

Part 9
First installment after the long Christmas break. Welcome back, but don't expect too many answers to your questions... We do though, know two things

That Marcus still isn't looking well
Deirdre, The Flight Attendant has been bitten :(

Fear The Walking Dead - Flight 462 Part 9 VOSTFR

Part 10
Diedre, her arm now bandaged up after being bitten, has to admit to Charlie that they're having trouble finding somewhere to land, the power is out everywhere.

Fear The Walking Dead - Flight 462 Part 10 VOSTFR

Part 11
Marcus' wife comes perilously close to opening the toilet door, we can hear Marcus growling beinhd it

Fear The Walking Dead - Flight 462 Part 11 HD VOSTFR

Part 12
Marcus stops growling and Suzanne believes he is now dead. She opens the toilet door and Marcus ends up biting Suzanne in the neck, killing her. The U.S. Air Marshal takes out his gun and starts shooting him in the back and chest but he doesn't go down. Marcus gets the Air Marshal pinned him to the ground - Charlie shouts out to shoot him in the head. The Marshal tries, only to realise he has run out of bullets.

Fear The Walking Dead Flight 462 Part 12

Part 13
Seeing the air marshal struggling with Marcus, Charlie intervenes decisively. Showing great courage (but not much forethought) she drags Marcus off Anthony and the falls backwards into the aisle pursued by the zombified Marcus. Marcus gains on her and Charlie becomes increasingly frantic - Jake grabs a large knitting needle from someone's seat back and climbs over Marcus, he passes the needle to Charlie who stabs the zombie in the head. In the relative quiet that descends for a moment Charlie can clearly hear one of the windows cracking; we can see that it looks to be about to blow out.

Fear The Walking Dead Flight 462 Part 13

Part 14
Charlie gets to do her stabbing thing again, I quite like her. People are horrified, but not as horrified as they're going to be quite shortly. That little window? Still not looking good.

Fear The Walking Dead Flight 462 Part 14

Part 15
The window has blown out, filling the cabin with wind noise, bits of rubbish, an alarm and someone, it sounds like Charlie, shouting "get to your seats as the emergency oxygen masks drop down from the panels above the passengers. Charlie halpe Jake with his mask and tells him she's sorry for taking the last seat on the plane, that it should have been his mother's seat. He replies that she's probably with his dad and she comforts him, saying that Jake will be there soon as well.

Fear The Walking Dead Flight 462 Part 15

Part 16
The Finale, and only a week to wait after the TWD Season 6 Finale until Fear the Walking Dead Season 2 starts!
This episode starts very differently to the other 15. We see Nick Clark in episode 3 of Fear, "The Dog" walking in the gap between two houses. He looks up and sees the plane.
On the plane itself everyone is sitting tight in the noisy cabin waiting to see what will happen.

Fear the Walking Dead Flight 462 Part 16
Cast Portrait and Christmas 2015 Holiday Video
The cast recorded a Happy Holidays video, which is schmaltzy but nice all the same, you can find it here.
Cast
Great "fansided" interview with Kevin Sizemore, who plays Anthony, the Air Marshall, here.
Production Details
Each installment is a little less than a minute in length, and were released each Sunday for the duration of Season 6 TWD. 462 is pretty much a family affair; it is written by two of the Fear production team, Lauren Signorino and Mike Zunic and directed by the Fear director of photography Michael McDonough. It's produced by Dave Erickson and David Wiener, showrunner and coexecproducer of Fear. The two names you're not likely to know in there, Signorino and Zunic, both work on Fear already as Script Coordinator and Assistant to the Producers.
The main writers, Lauren Signorino and Mike Zunic, were nominated for the Writers Guild of America award and for a Creative Arts Emmy, both in 2016.
Production credits:
"
Flight 462 is a great extension of the world of Fear and will engage fans across multiple platforms with another riveting story set at the start of the fall of civilization. We are thrilled to be collaborating with Dave Erickson and David Wiener on another piece of original content. Watching how they'll bring one of these new characters to the second season of Fear will be really exciting for viewers to follow.
"
 

— Joel Stillerman, president of original programming and development for AMC and SundanceTV
Trivia
Gallery
References
Community content is available under
CC-BY-SA
unless otherwise noted.