The Abigail family are a rich family featured in Fear the Walking Dead. They appear to own property both in Mexico and in America. However, their primary residence is in Mexico, primarily near the town of Valle de Guadalupe, where they keep a walled vineyard with live in staff managed by Celia Flores.
They are fist mentioned, indirectly, through the boat that bears their name and which is uses by Victor Strand to escape Los Angeles and the bombardment that the U.S. Military were using to contain the spread of the Infected.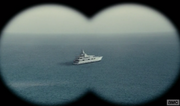 The only member of the family to make an appearance on the show is Thomas Abigail, who is both business partner and boyfriend to Victor Strand.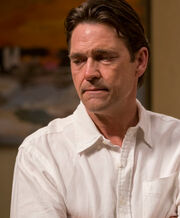 Thomas laster dies in the episode Sicut Cervus.